Selling Your Car to a Dealership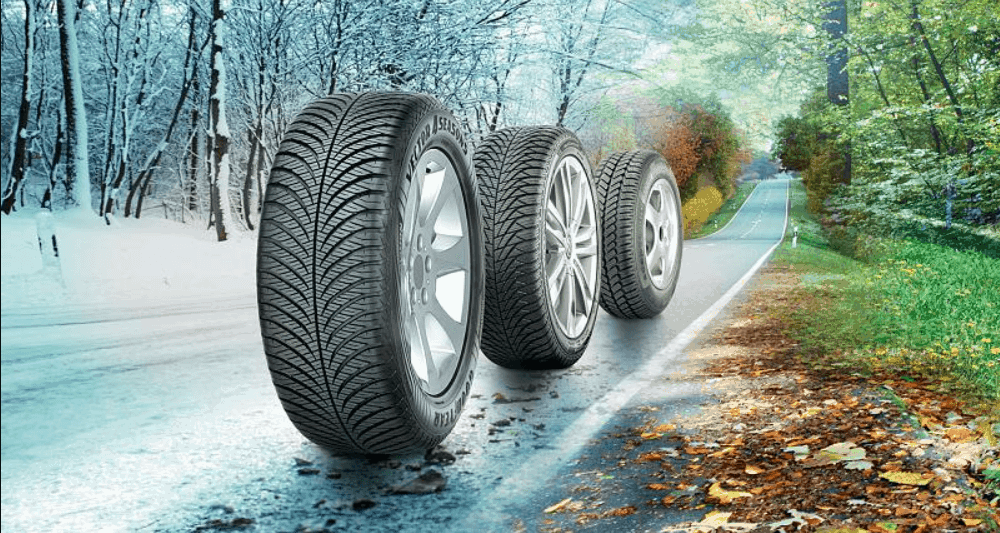 Thanks to above average temperatures for Canada's Prairie Region in Spring 2021, drivers in cities like Edmonton, Calgary, and Winnipeg should be able to swap their winter tires for summer/all-season tires earlier than normal this year.
According to the Farmer's Almanac's long-range weather forecast, the region is going to be:
at least a degree warmer than usual in March
at least two degrees warmer than normal in April
So what does this mean for your tires? If you're wondering when you can change to summer/all-season tires in 2021, you've come to the right place.
Summer Tires/All-Season Tires at 7°C
There is a rule of thumb when it comes to summer tires/all-season tires. Industry experts usually advise a tire swap once the weather reliably hits 7°C or higher.
So when will that be? Let's look at the Almanac's March preview:
Mar 1-7: Snowy periods, cold
Mar 8-12: Sunny, turning mild
Mar 13-22: Rain to snow, cool
Mar 23-31: Sunny, turning warm
The average temperature for the Edmonton, Calgary, Winnipeg region in March is 3°C. However, that's the average temperature, for the entire region, for the entire month.
It's safe to say the first half of March won't be ideal to swap out of your winter tires. But given what April is looking like, the back half of March might not be a bad time to try to beat the rush.
We're allllllllmost there.
April Will Be Tire Change Season
April looks like it will be unseasonably warm for the Prairie Region this year. Let's take a look at the long range forecast:
Apr 1-3: Sunny, warm
Apr 4-15: Rain and showers, cool
Apr 16-24: Sunny, turning warm
Apr 25-30: Showers, then sunny, cool
The average April temperature: 7°C (2°C above avg.)
Given the higher-than-normal temperatures (combined with average precipitation), April looks to be an ideal month to swap to your summer tires in Edmonton, Calgary, Winnipeg, or any of the surrounding areas.
That being said, there is an argument to be made for getting it done sooner, rather than later.

Why You Should Consider Changing Tires in Mid-Late March
If the Almanac's predictions hold true, and April has an average temperature of 7°C, service bays will be full up throughout April.
Believe us.
The sun will be shining, the weather will be fantastic, and people will optimistically race to dealerships to beat the rush. We see it across Go Auto every year, for every brand, all over the city.
Which is why you should keep your eye on your trusty weather app once we hit mid-March.
If there isn't much snow on the horizon, and temperatures are staying consistently warm, consider booking your appointment by the end of March. You'll beat the rush, avoid the headaches, potentially save yourself some money while doing it.
(But more on that little secret very soon. Stay tuned to our social channels to learn more in the coming weeks.)