First Time Buyer Programs: Which Dealers Have Them and How to Qualify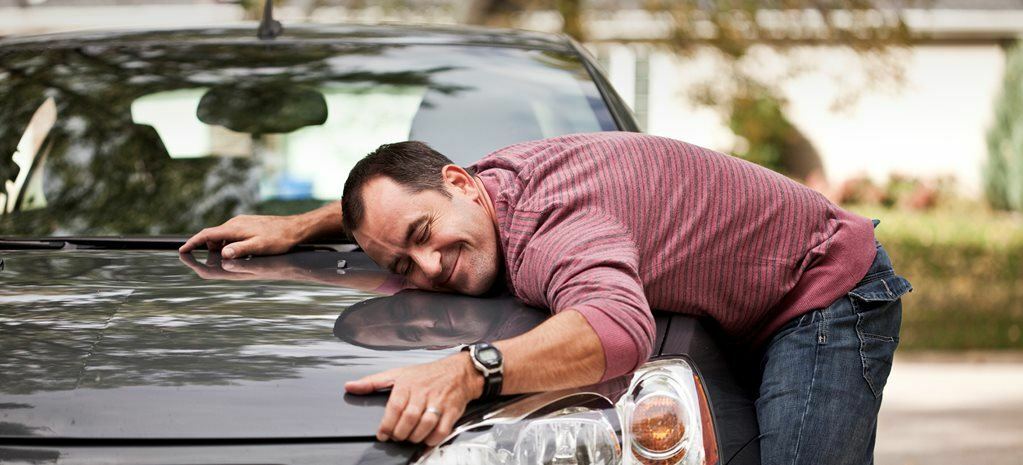 First-time buyer car loans in Canada can be difficult to come by, simply because first-time buyers (usually) don't have strong credit histories. But don't worry. We have a number of special finance programs designed exclusively to get first-time buyers like you into great vehicles at great prices.
So feel free to get excited! Your first vehicle is just a few short steps away!
In the next five minutes you'll learn:
How financing works for first-time car buyers
Which vehicles are available for first time buyers
The answers to some frequently asked questions
Then, we'll find a vehicle you love and get the buying process started!
At Go Auto, it's that easy.
How Financing Works for First-Time Car Buyers
If you're looking for a reason to finance a vehicle through Go Auto, look no further: we have one of the largest vehicle inventories in Canada. Use our Car Loan Calculator to work out the budget you're comfortable with, and we'll find you a car you actually want within your price range.
We can get you approved for Auto Credit with over 20 different new-vehicle brands, including Ford, Dodge, Toyota, Nissan, Hyundai, Volkswagen, Mazda, Honda, Volvo, and Kia. No matter your style, no matter your budget, Go Auto has the perfect vehicle for you.
Vehicles Available for First-Time Car Buyers with Go Auto
We have specific programs to secure auto financing for first-time car buyers with four of Canada's leading brands.
You'll have more than thirty vehicles to choose from, including some of Canada's highest-selling trucks, cars, and SUVs: the Ford F-150, Mazda3, Honda Civic, and Nissan Rogue.
Here's how each of the program's work.
If You Are a Canadian Immigrant
We Suggest: Ford's First-Time Buyer Program
Ford's Newcomer Program is open to the following first-time car buyers:
Landed immigrants with Permanent Resident Cards (IMM5688 or IMM5292)
Foreign workers with a Work Permit (IMM1102 or IMM1442)
International students with Study permits (IMM1208 or IMM1442)
But it's not open exclusively to new Canadians. If you don't fall into any of these categories, don't worry. They still have programs to help give you the opportunity to enjoy a Ford vehicle.
Remember: car companies want you to buy their vehicles. The process isn't nearly as difficult or scary as some people might make you believe. Plus, we've got your back at Go Auto.
We do all the leg work for you, so all you'll need to do is tell us what you want to drive, how much you can afford to pay, and we do the rest.
If You Have Little or No Credit
We Suggest: Nissan's First-Time Buyer Program
The Nissan Advantage Program is a terrific option for first-time Go Auto customers. It is designed specifically for people will little or no credit history, or people who have had a hard time establishing good credit in the past.
The Advantage Program allows first-time buyers the chance to drive some of Nissan's most popular NEW models:
The program allows you to finance up to $30,000, which is great. That means you don't have to settle for the lowest level of a vehicle—meaning your new car can come with great features like a sun roof, a great sound system, navigation, and advanced safety features.
Here's all you have to do:
Participants must pay a minimum down payment of $1,500
You must provide proof of income at the time of purchase
Participants must submit an application with one reference
New residents to Canada must present one of the following:

Permanent Residency Card
IMM 5292 Form (Record of Landing)
Work or study permit/visa
Diplomat service

Non-landed applicants must present job contract and work permit
If you qualify, then getting you financed will be easy! You'll be on the road with a brand new Nissan at a payment you can easily afford in no time.
If You Want to Buy a Used Vehicle
We Suggest: Mazda's First-Time Buyer Program
Mazda's 1st Time Owner Program is fantastic for brand new drivers who have no credit history. If you don't have a credit card this is the perfect option for you. Mazda's program with Go Auto makes it very easy to get the financing you need.
Best of all, it covers pretty much any new or used Mazda on the market:
Certified Pre-Owned vehicles
Mazda3
CX-5
CX-3
MX-5
Mazda5
Mazda6
CX-9
That's right, it includes used vehicles! So if you're not sure if you want to spend over $20,000 on your first vehicle, Mazda's 1st Time Owner program is just what you need.
Some applicants might be required to make a small down payment of only $500. But if you're able to make regular bi-weekly payments on a vehicle, a $500 down payment shouldn't be too difficult to come up with.
If You're a New Graduate
We Suggest: Honda's Graduate Program
We work directly with Honda Canada to help new graduates get the financing they need to secure a vehicle. This way, you can get back and forth to that job you've worked so hard to get!
The Graduate Program is tailored for recent grads who have little or no credit history. It allows you to lease ANY vehicle that Honda sells.
This includes Canada's best-selling vehicle, the Honda Civic, along with recently named SUV of the Year, the Honda CR-V.
Eligible graduates are those who have attended a…
Three to four-year accredited university program
Two to three-year accredited nursing program
Police or military academy
Community college
Best of all, there's no down payment required.
If None of These Options Sound Like You
Don't worry! We still have a solution just for you.
Go Auto is a trusted partner of Yes Plan Financial, an auto finance company that can approve just about anyone for a car loan, even first-time buyers in Canada. No matter your budget or lifestyle, Yes Plan can work out a finance program that makes sense for you.
Go Auto has approved so many first-time buyers with Yes Plan that they are comfortable offering a wide variety of vehicle choices. We work with about 20 different vehicle brands (including RAM, Hyundai, Volkswagen, and Toyota), so no matter what you're looking for, we can find it for you.
Get Pre-Qualified for Your First Car Loan with Go Auto
By far, the most nerve-wracking part of the car buying process is the loan approval process.
Waiting at a car dealership to find out whether you've been approved for a car you LOVE can be excruciating.
That's why we take the pressure out of it.
With us, we can PRE-APPROVE you for a first-time car loan online—with any of the car companies and programs we mentioned earlier. So you don't have to go to a dealership at all. We'll work with you online, over the phone, or through email (your choice) to get you approved before you even look at a vehicle.
We'll find out the budget you're working with, which vehicles make sense for your situation, and get you the best deal possible with all of the programs we have available.
If it sounds easy, that's because it is. Like we said, auto financing doesn't need to be scary. With Go Auto, it never is!
What You Need to Pre-Qualify for a Car Loan
Go Auto can pre-qualify you for a car loan faster than you would expect. Plus, you can do it from your bed if you want to!
Here's what you'll need to get pre-approved for a car loan with Go Auto:
Your contact information, including your home address
Your current employment information
Your current income information
Proof of Residency Card or record of landing or work/study visa (for new Canadians)
A copy of your diploma or a letter from the Registrar's Office confirming your graduation
(if you're interested in Honda's Graduate Program)
How to Budget for Your First Car
Figuring out your car budget is very important. It doesn't have to be exact, but it's very helpful if you're able to provide a realistic range for us to work with.
We recommend budgeting no more than 20% of your monthly income to your vehicle. So if you make $3500 a month, that would mean you should spend no more than $700 a month on your vehicle.
If that sounds like a lot, it is. We have MANY options that are MUCH lower than that. If you can only spend $250 a month on a car, that's not a problem at all.
We work with all income levels.
Being realistic about your car purchase makes it easier for you to make your payments. This means you maintain great credit, and then you'll be able to purchase any car you'd like the next time around.
Are Down Payments Necessary?
Thanks to our helpful First-Time Car Buyer programs above, no, they're not always necessary. But they always help.
If you can afford to put some money down—meaning, pay a lump sum on the day you buy your vehicle—then you should try to do that. A down payment makes your payments smaller because there is less money to finance.
Even if you're looking to buy a small car your first time around, like a Nissan Sentra, consider making a down payment. Even $500 helps.
However, if you can't afford a down payment, don't worry. Go Auto can still get you financed for a vehicle you like.
Can I Buy Go Auto Car with No Credit?
You sure can!
That's what our First-Time Buyer programs are all about. Our partnerships with Nissan and Mazda were created specifically for no-credit customers, and our Honda Graduate Program is also available for no-credit customers that have recently graduated from college/university.
These programs are the easiest, most budget-friendly way for you to purchase your first vehicle in Canada, period.
Not only can get secure you the auto financing you need, we can do it quickly, too!
Buying a new car is an exciting experience, but it's not without its difficulties – especially if you're a first-time buyer. One thing that's particularly difficult about buying a car for your first time is securing financing. Why? Well, first-time buyers usually have marginal credit history, and without good credit history, loans are hard to come by. Luckily, car manufacturers recognize the obstacles faced by new buyers, and they've created first time buyer programs to help.
These programs offer rebates and favourable financing that will make it easier to afford the car you want. Below, we've listed some of the best ones available right now. Read on to find out if you can qualify!